DEWA's Innovation Centre & TUV Rheinland Academy receive applications for training on designing integrated solar PV panels
03 May 2023
5 Min Read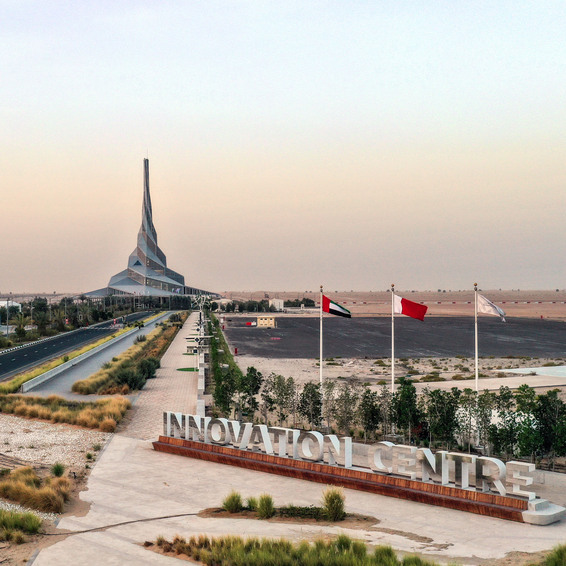 Dubai, UAE, 3 May 2023: Dubai Electricity and Water Authority (DEWA)'s Innovation Centre has announced the opening of registration for the second batch of the 'Integrated Solar Photovoltaic (PV) System Designer' training on solar PV systems and plants, design methods, installation, testing and maintenance, as well as evaluating solar PV projects. The Innovation Centre organises the training in collaboration with TUV Rheinland Academy.
"In line with the directives of His Highness Sheikh Mohammed bin Rashid Al Maktoum, Vice President and Prime Minister of the UAE and Ruler of Dubai, we are working to strengthen Dubai's leadership in developing the renewable and clean energy sector and the transition to sustainable energy. This is through empowering youth and providing them with the necessary information, skills, tools and technologies to become active partners in the construction, development and implementation of the Dubai Clean Energy Strategy 2050 and the Dubai Net Zero Emissions Strategy 2050 to provide 100% of the energy production capacity from clean energy sources by 2050. Through the Centre, DEWA aims to develop skills and build the capacities of the next generation of innovators in clean energy technologies with a focus on developing and refining the talents of young Emiratis, providing a unique learning environment by hosting events, conferences, seminars and workshops, building partnerships with local and international universities and startups to cooperate in the areas of innovation and exchange of knowledge and experiences, in addition to raising awareness about clean and renewable energy and sustainability," said HE Saeed Mohammed Al Tayer, MD & CEO of DEWA.
"DEWA Solar Innovation Centre and TÜV Rheinland Academy are collaborating to promote a common goal, to develop technical competencies in solar and renewable topics in the region. The objective of our initiative is to encourage professionals to participate and get qualified as 'Integrated Solar PV Designers'. After successfully completing the first batch, we are glad to work with DEWA again in launching the second session in May," said Mr. Fares Naouri, CEO of TÜV Rheinland.
The first round of the training attracted 20 trainees, and those who completed the training and passed the final test obtained professional certificates in the design and installation of solar energy systems. The second batch will be held from 15 to 19 May at the Innovation Centre in the Mohammed bin Rashid Al Maktoum Solar Park. The training aims to expand the trainees' knowledge about principles of Photovoltaic (PV) System, and Standard IEC 60364-7-712: Electrical installations and protection against electric shock; and Standard IEC 62446: Photovoltaic (PV) systems - Requirements for testing, documentation and maintenance. They also learn about the principles of PV Plant Design, the economic evaluation of PV design, the basic ability to design and configure PV components for Low Voltage on-grid and off-grid systems, and calculate PV system sizing for on-grid and off-grid. A request to register for the course can be submitted through the link: https://t.ly/WPPP