DEWA's Innovation Centre enriches educational activities for sustainability awareness
01 September 2023
4 Min Read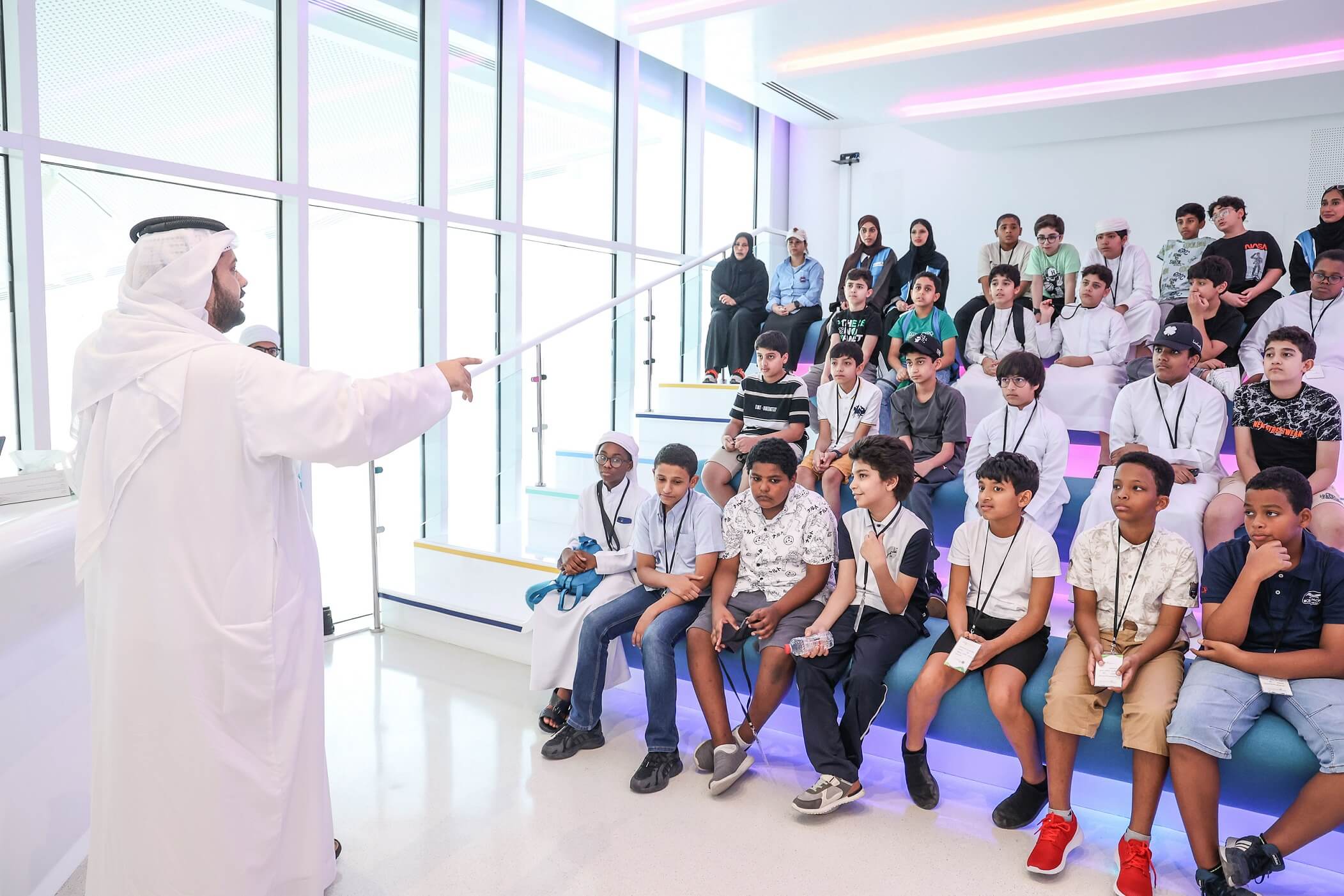 Dubai, UAE, 1 September 2023: Dubai Electricity and Water Authority (DEWA)'s Innovation Centre at the Mohammed bin Rashid Al Maktoum Solar Park, has received field visits with students from over 200 public and private institutions around the UAE. The Centre also received many students in summer programmes and camps organised by various institutions and entities this summer for the children of their employees. These include Dubai Municipality's Summer Environmental Education Programme; and the Watani Al Emarat Foundation's Sustainability Pioneers Camp.
HE Saeed Mohammed Al Tayer, MD & CEO of DEWA, emphasised that the Innovation Centre has become a key landmark in Dubai and a destination for those who want to explore the latest innovations in clean and renewable energy. It is a vital platform to raise awareness of a sustainable future and the green initiatives launched by Dubai Government and DEWA. Al Tayer stressed that DEWA continues to support national efforts to promote a culture of sustainability, creativity, and innovation among the new generation. DEWA is committed to empowering and qualifying the youth and investing in their energy and time through educational, theoretical, and practical activities that instil an advanced knowledge and scientific environment. This contributes to creating a responsible generation that can continue the UAE's sustainable development path on all levels.
During their visits to the Innovation Centre, the students toured the exhibition area on the first floor, which includes over 35 interactive exhibits designed to introduce visitors to developments in clean and renewable energy. They visited the DEWA Museum, and learned about DEWA's journey, critical historical inventions, innovations in electricity, and the latest developments in renewable and sustainable energy. They were introduced to the properties of light and solar radiation, and the critical components of photovoltaic solar cells and related technologies, including Concentrated Solar Power (CSP) and the Solar Power Tower. They also learned about DEWA's renewable energy journey, Smart DEWA, solar cell applications in spacecraft and satellites, and the development of DEWA's sustainable buildings.
Students also enjoyed the innovative experiences that the Centre provides to visitors, using the Metaverse, hologram, augmented reality, drones, and other technologies. They also took part in various unique and interactive experiences, such as the autonomous bus ride and other innovative technologies. Moreover, the Centre took the students on a virtual tour across the Mohammed bin Rashid Al Maktoum Solar Park using Metaverse technology.
The Innovation Centre welcomes visitors from Saturday to Wednesday, 9:00 am to 4:00 pm, and Thursdays from 9:00 am to 12:00 pm. Tickets are available on www.mbrsic.ae or the Centre's smart app (MBRSIC). Hologram shows are organised every Sunday and Wednesday at 10:30 am and 02:30 pm. The Centre offers discounts on tickets for children and students and free entrance for people of determination.