DEWA's Innovation Centre and TÜV Rheinland organise training on design, installation and maintenance of Solar PV systems
25 February 2023
4 Min Read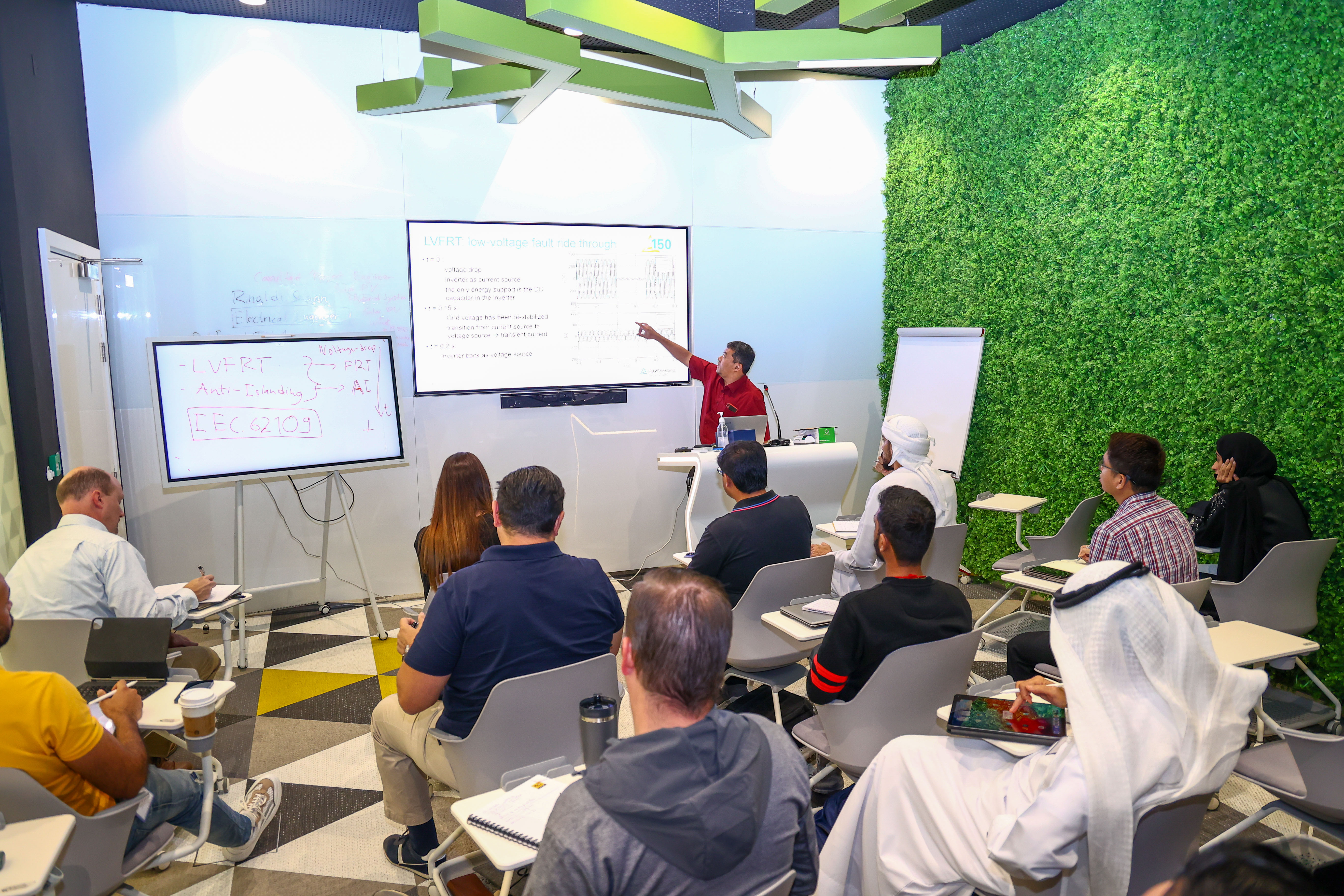 Dubai, UAE, 25 February 2023: Dubai Electricity and Water Authority (DEWA)'s Innovation Centre and TÜV Rheinland organised the 'Integrated Solar Photovoltaic (PV) System Designer' training on solar PV systems and plants, design methods, installation, testing and maintenance, as well as evaluating solar PV projects. Upon completion, participants obtained professional certificate in the design and installation of solar energy systems. This is part of the ongoing efforts to support the development of the clean and renewable energy sector.
"The Innovation Centre at the Mohammed bin Rashid Al Maktoum Solar Park supports DEWA's efforts to achieve the directives of His Highness Sheikh Mohammed bin Rashid Al Maktoum, Vice President and Prime Minister of the UAE and Ruler of Dubai, to enrich the experience of young people and strengthen their skills and experiences, to become the cornerstone of sustainable development. This aligns with the Dubai Clean Energy Strategy 2050 and the Dubai Net Zero Carbon Emissions Strategy 2050 to provide 100% of Dubai's total power production capacity from clean energy sources by 2050. The Centre is an educational platform that hosts events, conferences, seminars, and workshops. It is a global incubator for innovation with a key mission to support innovation in clean energy, spread knowledge as well as invest in clean energy innovation. This is through building strong partnerships with universities, corporates and startups. It strengthens the skills of the next generation of innovators and experts in clean technologies while focusing on skilled Emiratis and nurturing them. It also attracts the best regional and international professionals," said HE Saeed Mohammed Al Tayer, MD & CEO of DEWA.
Waleed Bin Salman, Executive Vice President of Business Development and Excellence at DEWA, highlighted that the Innovation Centre is equipped with the latest modern technologies for renewable and clean energy. It provides a range of interactive scientific experiments. This makes it an ideal destination for those interested in expanding their knowledge and technical and practical expertise in clean and renewable energy.